100% of all donations collected are used directly to purchase supplies and equipment for those in need in Ukraine. Our organization does not take any salaries and is strictly built on volunteer work.
Since 2014, we have been defending the rights and freedoms of the Ukrainian people, supported by people in every corner of Ukraine.
Registered non-profit organization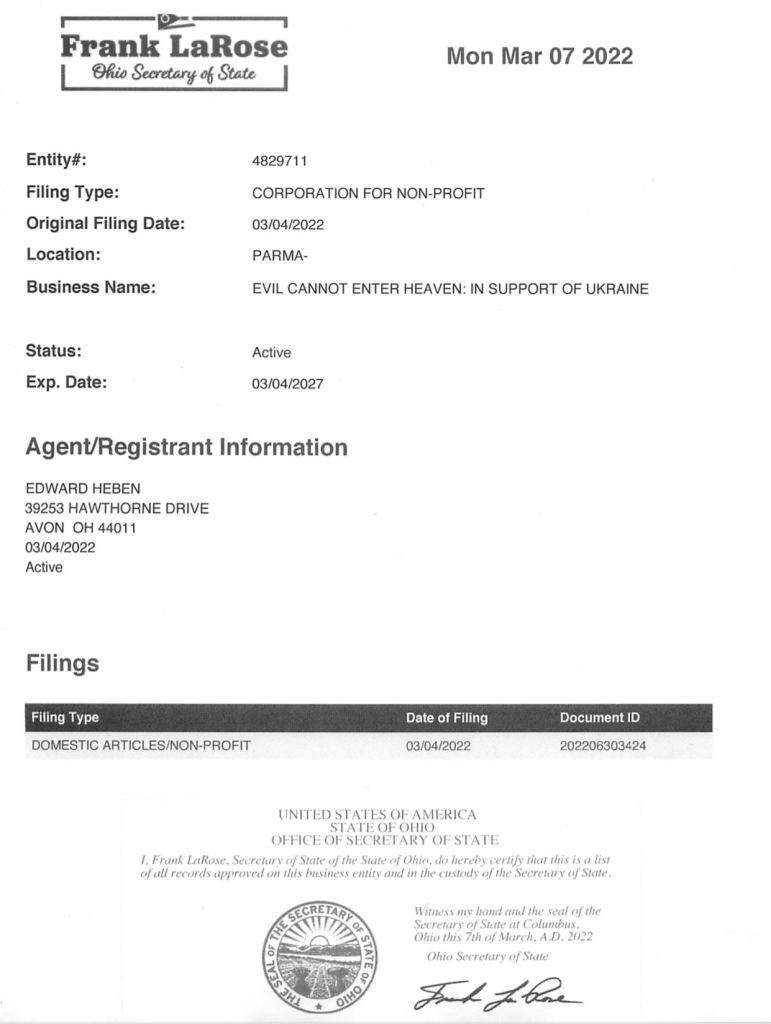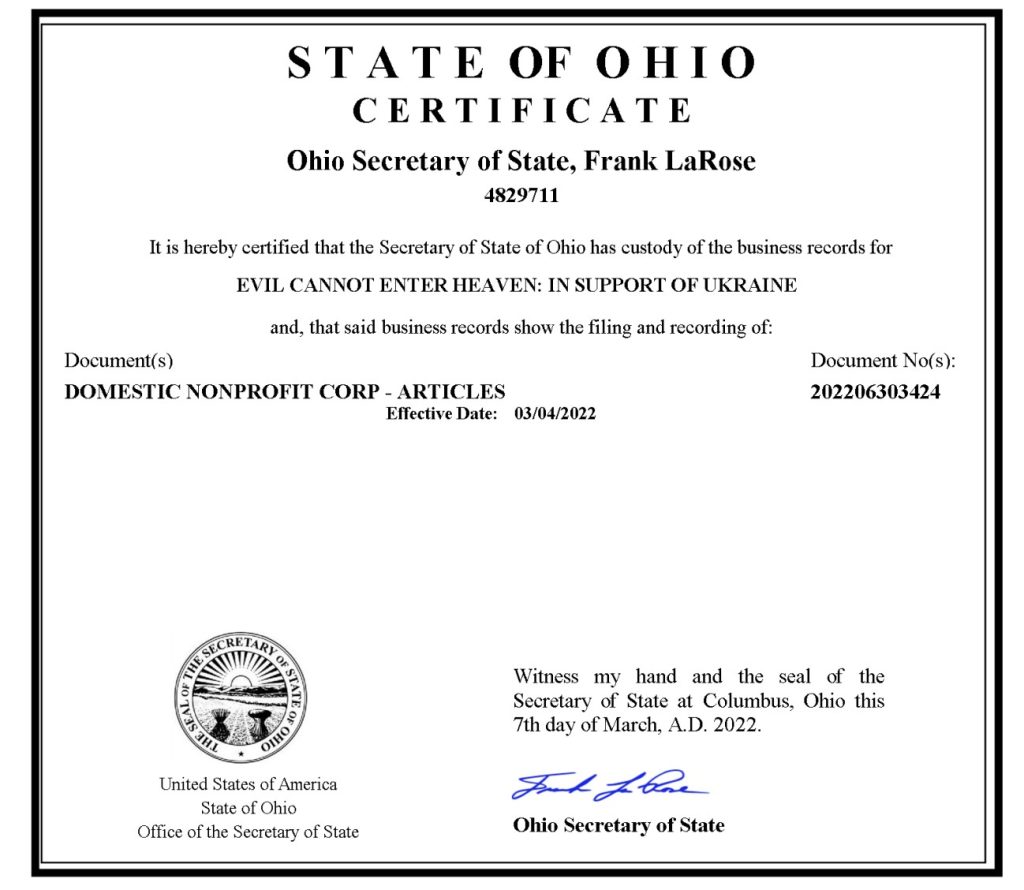 Protection of the City
Our volunteers have organized together to begin patrolling the streets daily, searching for saboteurs and marauders, to try and help maintain a calm daily state of living for our citizens.
Volunteer Work

We are actively working on sending over any and all necessary materials needed to the front lines where there is active war raging, and are doing everything necessary to deliver medical supplies with haste for hospitals treating both civilians and soldiers.
Spreading Information

We are trying to spread awareness and information to our maximum potential about the Russian invasion into Ukraine to all the Ukrainian consulates and embassies across the globe, as well as other volunteer organizations.
Spread Awareness
You can help end the war as soon as possible if you help spread verified information about Russia's war against Ukraine from trusted sources.
Donate
Just like us on this site, there are numerous organizations across Ukraine who are actively purchasing everything needed for Ukrainians – everything from food to technology. You can become a part of this effort if you help us!
Participate in gatherings and sign petitions
Right now, the whole world is protesting in solidarity with the Ukrainian people against the war. This is absolutely necessary to continue, to continue relaying to the world the tragedies currently occurring, and also signing of petitions which are seen and taken into consideration by influential organizations.
We desperately need your support at this difficult time. Any help you send will support the spirit of each of us, help effectively repel enemy attacks, bring all Ukrainians closer to victory over the aggressor and ensure peace not only in Ukraine but all over the world.
RDRNP
Evil Cannot Enter Heaven: In Support of Ukraine is a chapter of Evil Cannot Enter Heaven which is a non-profit organization that has been providing support to Ukrainian people, hospitals, foster homes, etc. since the revolution in 2014.
WE SUPPORT PEACE

We maintain and support peace, calm, law, and justice in Lviv during its most difficult times these past weeks.

We act exclusively within the framework of the legal field, adhering to the principles of moral responsibility and observance of citizens' rights.

-RDRNP
We are currently working in the context of a full-scale war waged by Russia throughout Ukraine. Fights for our state are currently taking place on all fronts: in the South, East, North and in many cities and towns of Ukraine. Our public organization supports the Armed Forces of Ukraine by all means.